If you are starting or currently running an education or tutoring business in Utah, it is crucial to understand the legal requirements that come with it. Compliance with these regulations not only ensures the legality of your operations but also protects you from potential legal issues in the future. In this article, we will explore the legal requirements specific to education and tutoring businesses in Utah, providing you with the necessary information to navigate the intricacies of operating within the state's legal framework. By familiarizing yourself with these requirements, you can confidently establish and grow your business while minimizing any legal risks.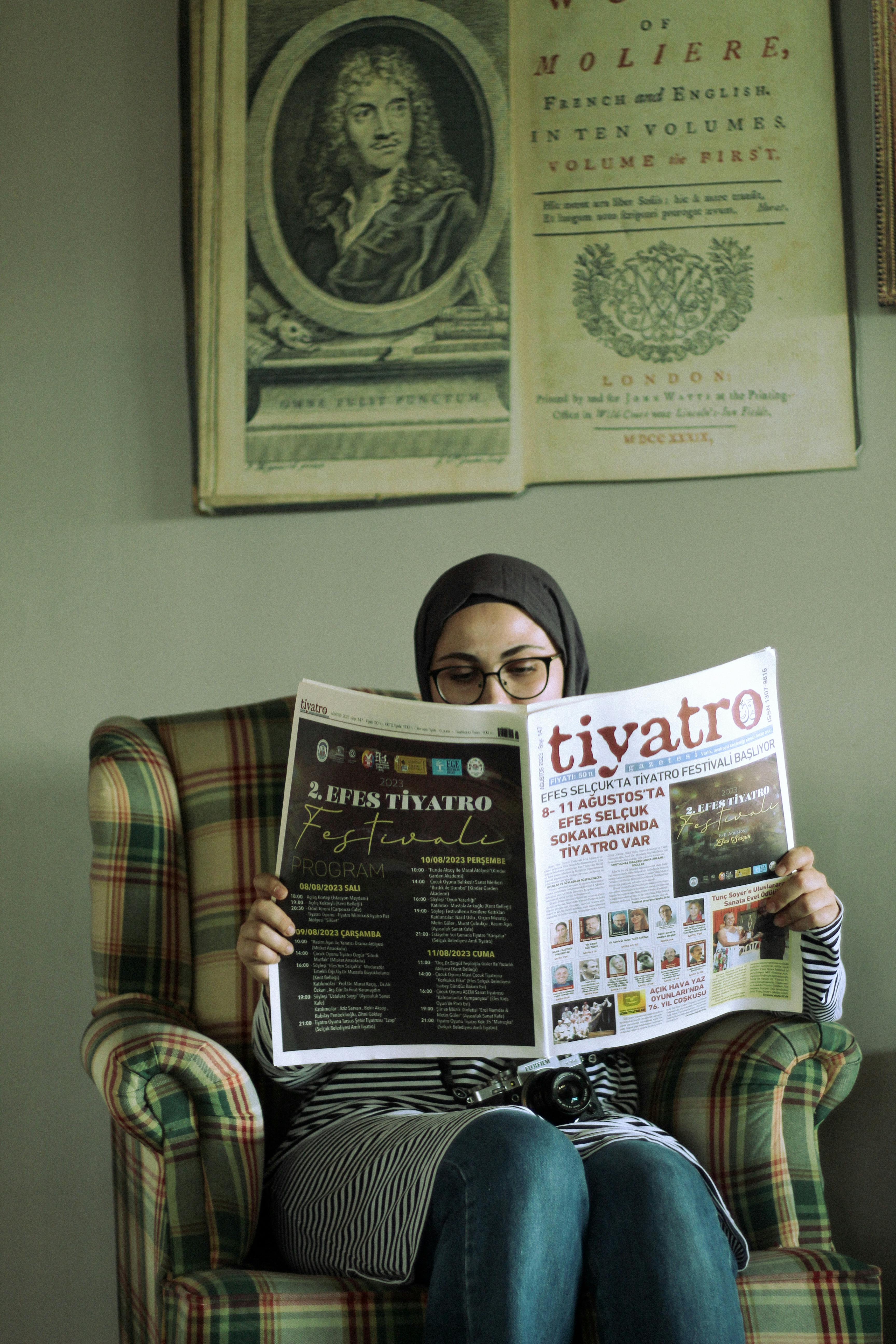 Business Registration
Starting an education or tutoring business in Utah involves several legal requirements that you need to be aware of. Registering your business name, choosing a suitable business structure, and obtaining an Employer Identification Number (EIN) are crucial steps you must take to ensure compliance with the law.
Registering a Business Name
One of the first steps in establishing your education or tutoring business is registering a unique and appropriate business name. Registering your business name provides legal protection for your brand and prevents others from using the same name. In Utah, you can register your business name with the Utah Division of Corporations and Commercial Code. This registration process ensures that your business name is not already in use and allows you to establish a legal identity under which you can operate.
Choosing a Business Structure
Selecting the right business structure is essential for your education or tutoring business. The most common business structures in Utah include sole proprietorship, partnership, limited liability company (LLC), and corporation. Each structure has its own advantages and disadvantages in terms of liability protection, taxation, and management flexibility. Consulting with a business lawyer can help you determine the best business structure for your specific needs.
Obtaining an Employer Identification Number (EIN)
An Employer Identification Number (EIN) is a unique nine-digit number issued by the Internal Revenue Service (IRS). It is required for businesses that have employees, including tutors or instructors. Even if you are a sole proprietor and do not have employees, obtaining an EIN is still beneficial as it allows you to separate your personal and business finances. You can apply for an EIN online through the IRS website.
Licensing and Permits
Operating an education or tutoring business in Utah may require various licenses and permits to ensure compliance with state and local regulations. It is important to understand and fulfill these licensing requirements to avoid penalties and legal issues.
Utah State Licensing
Depending on the nature of your education or tutoring business, you may need to obtain a state license. The Utah Department of Administrative Services licenses various educational institutions, including schools, colleges, and vocational programs. If your business falls under any of these categories, it is crucial to apply for the necessary licenses and comply with the specific requirements outlined by the department.
Local Licensing and Permits
In addition to state licensing, you may also be required to obtain local licenses and permits. Local authorities, such as city or county governments, may have their own regulations regarding education and tutoring businesses. It is essential to research and comply with the specific requirements of your local jurisdiction to ensure your business operates legally.
Educational Requirements
As an education or tutoring business owner, you must meet certain educational requirements and ensure that your instructors or tutors are qualified to teach. These requirements help maintain a high standard of education for students and ensure their safety and well-being.
Teacher Certification
In Utah, individuals teaching in public schools are required to hold a teaching license or certificate issued by the Utah State Board of Education. This license demonstrates that teachers have met specific educational and professional qualifications. If your education business employs certified teachers, it is crucial to verify their credentials and ensure they maintain a valid teaching license.
Background Checks
To provide a safe learning environment for students, it is essential to conduct background checks on your tutors or instructors. Utah law requires background checks for individuals working in positions of trust in schools or educational institutions. Ensuring that your staff has undergone thorough background checks can give both parents and students confidence in the integrity of your education business.
Qualifications for Tutors
While there are no specific licensing requirements for tutors in Utah, it is important to ensure that your tutors have the necessary qualifications and expertise in their respective subjects. Hiring tutors with relevant educational backgrounds or professional experience can help establish your business's reputation and provide high-quality instruction to students.
Compliance with State and Federal Laws
Educational and tutoring businesses must adhere to various state and federal laws to protect the rights and privacy of students, ensure non-discrimination, and comply with copyright and safety regulations.
Discrimination Laws
Utah law prohibits discrimination in education based on race, color, national origin, sex, religion, disability, or age. As an education or tutoring business, it is crucial to treat all students equally and create an inclusive learning environment. Understanding and complying with anti-discrimination laws is essential to avoid legal consequences and promote a fair educational experience.
Privacy Laws (FERPA)
The Family Educational Rights and Privacy Act (FERPA) is a federal law that protects the privacy of student education records. Education businesses must comply with FERPA regulations by obtaining written consent from parents or eligible students before disclosing any personally identifiable information. Implementing appropriate privacy policies and safeguards for student records and data is vital to protect student privacy and comply with the law.
Copyright Laws
As an education business, you must be aware of copyright laws and ensure that your materials, curriculum, and instructional content do not infringe upon the rights of copyright holders. Obtaining proper licenses or permissions for copyrighted materials, such as textbooks or online resources, is crucial to avoid copyright infringement claims. Consulting with a business lawyer can help you navigate copyright laws and protect your business from legal risks.
Safety and Emergency Preparedness Regulations
To ensure the safety of students and staff, education and tutoring businesses must comply with safety regulations and have appropriate emergency preparedness plans in place. This includes conducting regular fire drills, maintaining safe and accessible premises, and having procedures for handling emergencies or natural disasters. Compliance with safety regulations not only protects students but also demonstrates your commitment to their well-being.
Insurance Coverage
Having adequate insurance coverage is essential for an education or tutoring business. Insurance policies help protect you, your employees, and your clients from financial risks and liability arising from accidents, injuries, or property damage.
General Liability Insurance
General liability insurance provides coverage for bodily injury, property damage, and personal injury claims that may occur on your premises or as a result of your business operations. This type of insurance can protect you from legal expenses, medical costs, and potential lawsuits.
Professional Liability Insurance
Professional liability insurance, also known as errors and omissions insurance, covers claims of negligence or inadequate performance related to the professional services you provide. This insurance protects you and your tutors or instructors if a student or their parents allege that your education services caused harm or financial loss.
Workers' Compensation Insurance
If your education business has employees, Utah law requires you to carry workers' compensation insurance. Workers' compensation provides coverage for medical expenses, lost wages, and rehabilitation costs if an employee is injured or becomes ill due to job-related activities. This insurance helps protect both your employees and your business from financial burdens resulting from workplace accidents or injuries.
Contracts and Agreements
Using proper contracts and agreements is crucial for an education or tutoring business to establish clear expectations, protect your rights, and ensure a smooth working relationship with clients and contractors.
Client Contracts
Client contracts outline the terms and conditions of your services, including rates, payment terms, cancellation policies, and any other relevant agreements between you and the students or parents. Having a well-drafted contract helps avoid misunderstandings, disputes, and legal issues. Consulting with a business lawyer can help you create customized client contracts that meet your specific business needs.
Independent Contractor Agreements
If you hire tutors or instructors as independent contractors, it is important to have written agreements in place. Independent contractor agreements define the scope of work, payment terms, ownership of intellectual property, and other relevant terms. These agreements help clarify the relationship between your business and the contractors and protect your business's interests.
Confidentiality Agreements
Confidentiality agreements, also known as non-disclosure agreements (NDAs), are important to protect sensitive information about your business, students, or clients. These agreements ensure that tutors or staff members do not disclose or misuse confidential information they may come across during their employment. Implementing confidentiality agreements can help safeguard your business's reputation and protect the privacy of your clients and students.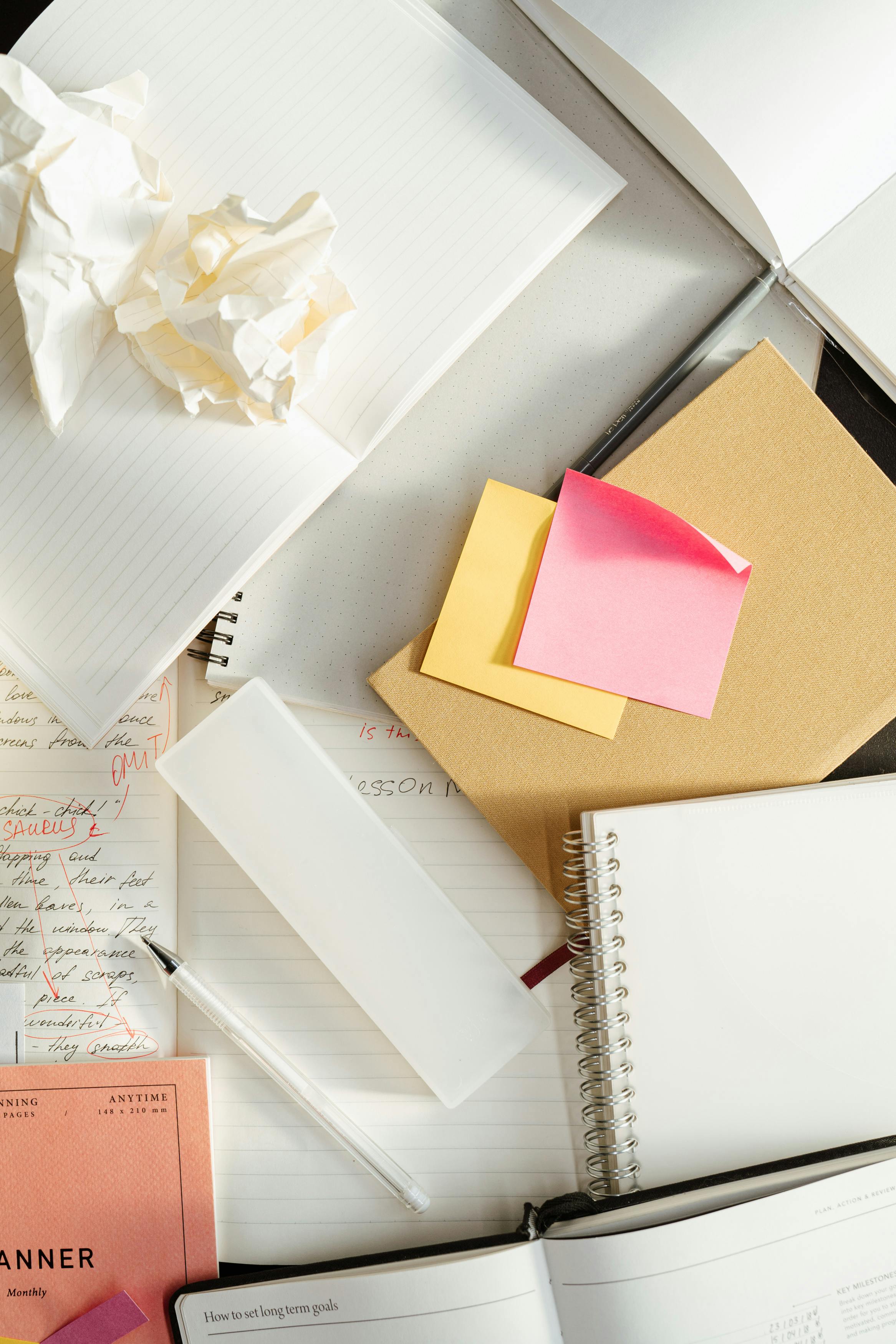 Marketing and Advertising Regulations
Promoting your education or tutoring business requires compliance with various marketing and advertising regulations to ensure accuracy, fairness, and transparency in your promotional materials.
Truth in Advertising
When marketing your education services, it is important to provide truthful and accurate information to potential clients. Avoid making false or misleading claims about your qualifications, experience, success rates, or results. Ensuring that your advertising materials are honest and transparent helps build trust with prospective clients and avoids potential legal issues.
Avoiding Misleading Claims
In addition to truthfulness, it is crucial to avoid any misleading or deceptive claims in your marketing materials. Misleading claims can include exaggerated guarantees of success, misrepresentations about the effectiveness of your programs, or false testimonials. Adhering to high ethical standards in your marketing practices can protect your business's reputation and maintain credibility with clients.
Compliance with FTC Guidelines
The Federal Trade Commission (FTC) has established guidelines to ensure fairness and transparency in advertising and marketing practices. It is important to comply with these guidelines, which include disclosing any material connections or endorsements, providing accurate pricing information, and avoiding unfair or deceptive practices. Familiarizing yourself with the FTC guidelines can help you avoid legal issues and maintain credibility with your target audience.
Record-Keeping and Reporting
Maintaining accurate and organized records is essential for an education or tutoring business. Proper record-keeping ensures compliance with reporting requirements, enables effective financial management, and helps protect your business in the event of legal disputes or audits.
Maintaining Student Records
As an education business, you are responsible for maintaining student records, including enrollment forms, progress reports, assessments, and any other relevant documentation. These records help track student progress, demonstrate compliance with academic standards, and provide crucial information in case of legal or administrative inquiries. Establishing secure systems and processes for record-keeping is essential to protect student privacy and meet legal requirements.
Financial Reporting and Taxes
Keeping accurate financial records and reporting income and expenses are essential for tax compliance and good business practices. It is important to maintain organized financial records, including receipts, invoices, bank statements, and payroll information. Consulting with an accountant or tax professional can help ensure that you accurately report your income and claim any eligible deductions. Filing your taxes correctly and on time helps avoid penalties and maintains your business's financial integrity.
Compliance with Education Authorities
Education authorities, such as the Utah State Board of Education or local school districts, may require periodic reporting or compliance with specific regulations. It is important to stay informed about any reporting requirements or changes in educational policies, especially if your business operates in coordination with public schools or provides services to students who are enrolled in public or charter schools.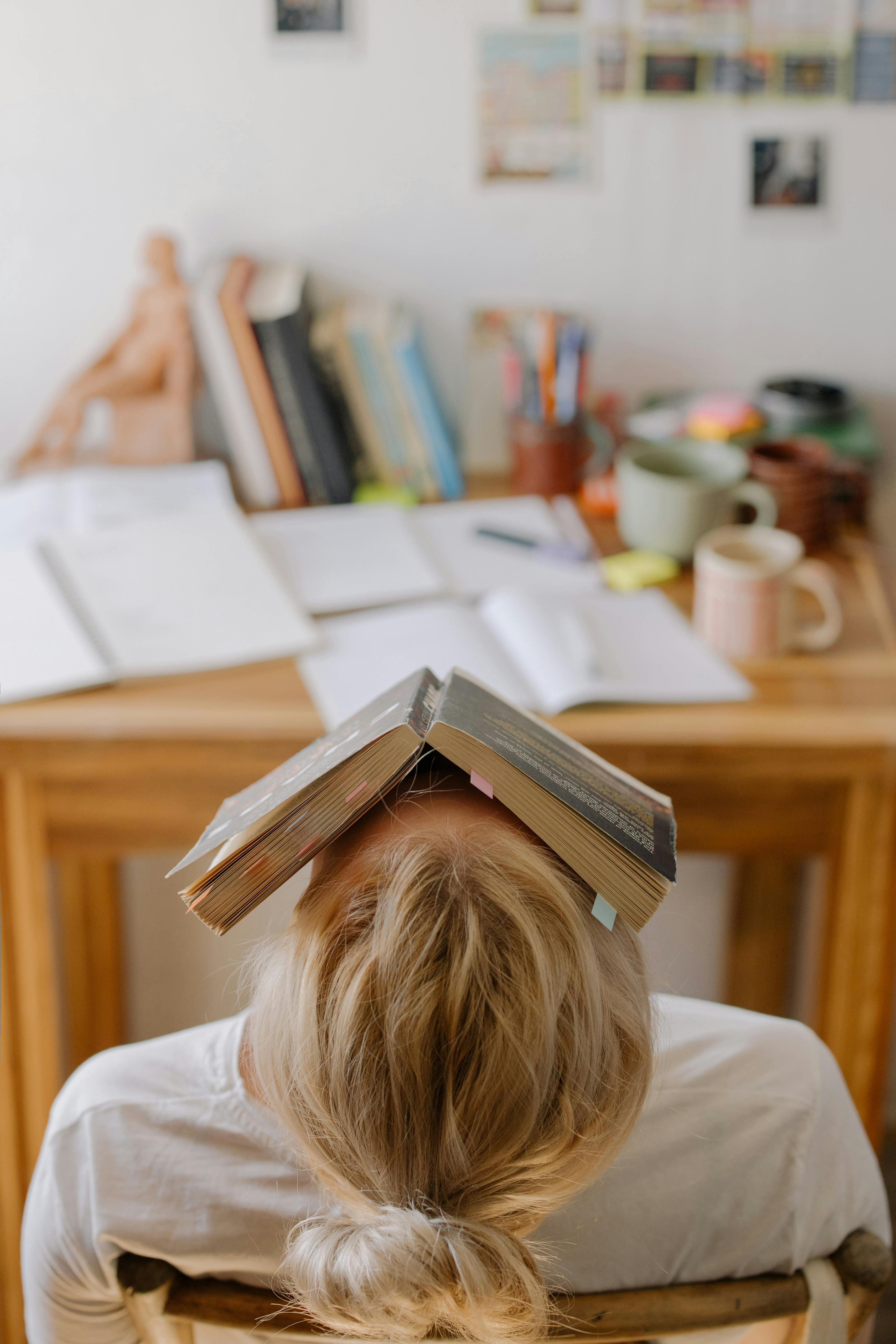 Special Education and Accommodations
If your education or tutoring business caters to students with special needs or disabilities, there are legal requirements to ensure equal access to education and reasonable accommodations.
ADA Compliance
The Americans with Disabilities Act (ADA) prohibits discrimination against individuals with disabilities and requires businesses to provide equal access to their goods or services. As an education or tutoring business, you may be required to make reasonable accommodations for students with disabilities, such as providing accessible facilities, materials, and instructional methods. Familiarizing yourself with ADA guidelines and requirements helps create an inclusive and accessible learning environment for all students.
Individualized Education Programs (IEPs)
For students with disabilities who receive special education services, individualized education programs (IEPs) must be developed and followed. An IEP is a legally binding document that outlines the unique educational goals, services, and accommodations required for a student with a disability. If your education business supports students with IEPs, it is crucial to collaborate with parents and school districts to ensure compliance with the individualized plans.
Reasonable Accommodations
Beyond students with disabilities, your education business may also need to provide reasonable accommodations for students with other specific needs. This could include accommodating religious practices, dietary restrictions, or cultural considerations. Understanding and implementing reasonable accommodations ensures that all students can fully participate and benefit from your educational services.
Frequently Asked Questions
Can I start a tutoring business without a license?
In Utah, there are no specific licensing requirements for operating a tutoring business. However, it is important to comply with other legal obligations, such as business registration, taxation, and certain educational requirements. Consulting with a business lawyer can help you understand the specific legal requirements for your tutoring business and ensure compliance.
What qualifications do tutors need in Utah?
Utah does not have specific qualifications or certifications for tutors. However, hiring qualified tutors who have relevant educational backgrounds, professional experience, or subject expertise can enhance the quality and credibility of your tutoring services. Conducting thorough background checks and ensuring the competence of your tutors is essential for providing effective educational support to students.
Do I need insurance for my education business?
While insurance requirements may vary depending on the nature and size of your education business, having adequate insurance coverage is highly recommended. General liability insurance, professional liability insurance, and workers' compensation insurance can protect your business from potential financial risks and liability arising from accidents, injuries, or claims of negligence. Consulting with an insurance professional can help you assess your specific insurance needs and determine appropriate coverage.
How can I comply with copyright laws as an education provider?
To comply with copyright laws, it is important to obtain appropriate licenses or permissions for copyrighted materials you use in your educational materials or curriculum. This could include textbooks, online resources, or multimedia content. By obtaining the necessary licenses, properly attributing sources, or utilizing materials in ways consistent with fair use guidelines, you can ensure your business operates within the boundaries of copyright law. Consulting with a business lawyer experienced in copyright matters can provide valuable guidance and help protect your business from potential copyright infringement issues.
What are the legal considerations for online tutoring platforms?
Operating an online tutoring platform introduces additional legal considerations. These may include privacy and data protection regulations, terms of service agreements, intellectual property rights, and compliance with online advertising regulations. In addition, ensuring secure and reliable technology infrastructure, protecting student privacy, and maintaining effective communication with students and parents are essential for a successful online tutoring business. Seeking legal advice specific to online tutoring platforms can help you navigate these unique legal issues and safeguard your business's operations.
In conclusion, starting and operating an education or tutoring business in Utah requires careful attention to various legal requirements. Registering your business, obtaining necessary licenses and permits, complying with state and federal laws, implementing insurance coverage, using appropriate contracts and agreements, and maintaining accurate records are all integral to running a successful and legally compliant education business. Seeking guidance from a business lawyer who specializes in education law can provide valuable assistance in navigating these legal complexities and ensuring the protection of your business, employees, and students.